Integral LED 12W IP54 Slimline Ceiling and Wall Light 4000K Non Dimmable. (Emergency And Microwave versions available)
Description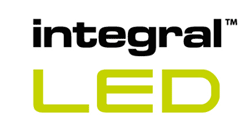 The Integral LED 12W low-energy ceiling and wall light delivers 1056 lumens, 4000K white colour temperature. Its back-lit LED design provides a 120 degree beam angle and an even light distribution. Integral IP54 Slimline ceiling and wall light has a low-profile depth of only 48mm and is suitable for all indoor areas such as hallways, stairways, walls and ceilings including bathrooms (Zone 2 and 3) and covered (sheltered) external areas, such as porches. Engineered from tough, high-grade polycarbonate material. Long life expectancy of 40,000 hours based on normal usage. Each unit is supplied with an easy installation bracket and an easy-to-follow installation guide. Its integrated emergency pack enhances the easy installation and maintenance.
Standard Version
Product Finish: Matt white
Optic: Polycarbonate diffuser
Material: Polycarbonate
Construction: Polycarbonate casing and diffuser
Depth: 48.00mm
Diameter: 250mm
Weight (Unpackaged Single Unit): 800g
Lum. Shape: Round
Lum. Fixing: Ceiling, Wall
Power Consumption: 12.0 Watts
Current: AC
Ampage: 150mA
Frequency Range: 50/60 Hz
Power Factor: >=0.90
Dimming: Non-dimmable
LVD Certified: Yes
EN: EN-60598
Lumens: 1 056lm
Lumens per Watt: 88.0lm/W
Correlated Colour Temperature (CCT): 4000k
Beam Angle: 120º
Colour Temperature: White
Colour Rendering Index (CRI): >=80
LED Manufacturer: Epistar
LED Type: Surface mounted device (SMD)
LED Size: 2835
Instant on - Less than 1 second: Yes
Lifetime: 40,000 hrs
Switching Cycles: >20,000 X
Lowest Operating Temperature: -20˚c
Maximum Operating Temperature: 45˚c
IK (Impact Protection) Rating: 8
IP (Ingress Protection) Rating: IP54
Hg 0% (Mercury Free): Yes




Microwave Version as standard version plus
Integrated microwave sensor provides a 140 degree detection area within 5 to 7 meters.

Emergency version as standard version plus
Once installed, in the event of a mains power failure the ceiling/wall light will continue delivering light (352 lumen output) for a minimum of 3 hours. A constant green LED light is visible from the front casing to show the emergency mode is functional.
Emergency Battery Life: 3hrs
Battery Configuration: Lithium-ion
LVD Certified: Yes

Emergency and Microwave combined version inclucudes all the features of the above 3 models.


Earn
0
reward points with this purchase
Add This Product To Your Wishlist
The item has been added to your basket